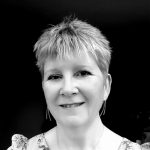 Hello and welcome.
I'm Rose, an experienced Wedding and Portrait Photographer based in Stroud in Gloucestershire.
I am married to Paul, and we have two daughters and a son.
Over the years so much has happened in our lives, including the more recent arrival of our grandchildren. Life is all about making memories, and we have certainly done plenty of that. One of my favourite things is to look back at our collection of photographs and remember those special times.
I have worked in a number of areas as our children grew up, but when I sat down and thought about it, they all involved interacting with other people.  I am a people person, I enjoy meeting others and all of my special memories involve other people.
After being made redundant in 2016 I was able to pursue my passion for photography. I studied Professional Photography with the Photography Institute before attending a course in Wedding Photography with David Paul Photography. I gained experience by assisting other wedding photographers before offering Wedding Photography as part of my portfolio in 2018.
I offer a flexible, natural and relaxed service to capture special memories for my clients.
Whilst my style is informal, it is important for me to understand what my clients want from their wedding photos or photoshoot, so I will always discuss this with them beforehand.
I am based in Gloucestershire, however I am happy to travel elsewhere within the UK.
Initial enquiries can be made via my Contact Form, telephone or email.
All payments to be made via Bank Transfer before the photoshoot/event.
COVID-19 Update
The safety of my clients is very important to me. I will therefore always follow current Government advice regarding social distancing.
In the meantime, thank you for your support and stay safe.